I recently had the opportunity to take one of Zappiti's current line-up of 4K HDR-capable media players for an in-depth test run. And I am now of the absolute opinion that there is nothing better on the market for playing your own stored collection of movies and TV shows.
I should clarify that this statement assumes that we are not including Kaleidescape in this comparion, which represents a very different offering and price point. Zappiti's proposition sits amongst a small group of products specifically designed for playing locally stored content, such as Dune-HD, Mede8e, Zidoo and even to a point TV apps like Plex and Kodi.
The Zappiti 4K HDR line-up features the Realtek RTD1295 chipset which essentially is what enables them to play virtually any current or legacy video file you throw at it. There's a complete list of compatible video codecs and containers on the Zappiti website and I certainly didn't test them all, but the main ones like MKV using MPEG-2, H.264 or the newer H.265 are fully supported. Newer firmware versions have also ensured that DVD-ISO and Blu-ray Menu are fully supported, which means that you can archive your DVD and Blu-ray collection in their original formats and play them through Zappiti as if you were loading the original disc – a feature that I love!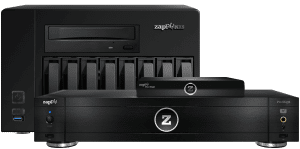 There's a whole heap of hardware options across the range of 4K HDR players, mainly relating to the presence of hard drive bays for onboard storage, but for the purposes of this review I tested the entry-level model which plays your content direct from a NAS or similar storage device on your home network.
It's extremely easy to set up, assuming very little prior knowledge of networking, and once you've shown the system where you store your video files, it generally sorts itself out and starts building your video library (or in Zappiti terms, your 'collection') using your selected Zappiti server.
At this point it's worthwhile explaining what a Zappiti server is and why you need one. Essentially, the Zappiti server stores all the data about your collection so that it can be organised logically and beautifully on your TV screen. You can choose to run the Zappiti server on a local PC, some NAS units or most conveniently the cloud. The last option would be utilised most often as it doesn't require any other hardware aside from the player. What the server doesn't do is physically store your video files or have anything to do with playing or transcoding them – an important point to note. It simply tells Zappiti useful information about the title such as the running length, format, aspect ratio, cast, movie artwork and even a short clip of the soundtrack which plays when you highlight the movie or TV show within the Zappiti interface.
OK, so you've set up your server and shown it where your video content resides. As soon as Zappiti has finished building your collection you'll be faced with the real reason why this is possibly the best media player on the planet: the GUI.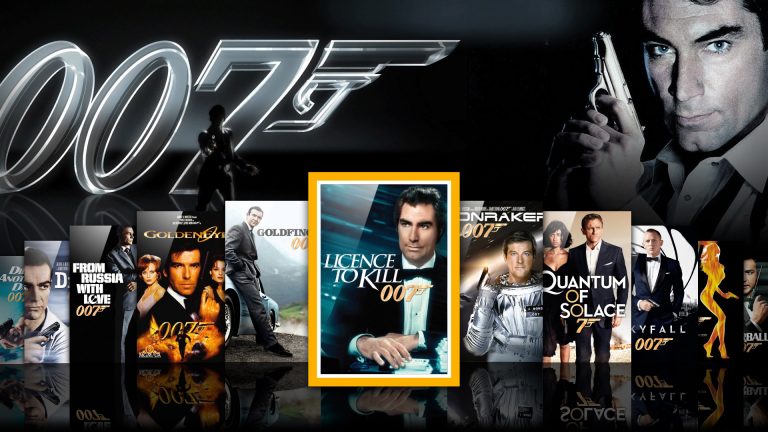 Zappiti's UI is astonishingly good! Clean, simple and graphical, I can't think of any other movie players (other than the aforementioned Kaleidescape) that have got this element so right. A very neat feature is the inclusion of movie 'sagas' for grouping multiple movies that form part of a series such as Mission Impossible or the Indiana Jones films. If, like me, you own every James Bond movie since Dr. No, it's handy to have them all grouped together under a 'James Bond Collection' folder rather than have all 26 movies appearing on your home page. Each film has its own high–res movie cover and background that can be chosen from a number available within their extensive online database.
TV series are also well catered for with links to the TMDB for importing useful data about each episode such as cast, plot synopsis and run-time.
Once you've chosen the movie or show you want to watch, playing the content couldn't be easier. Zappiti senses the resolution and frame rate and adjusts the player's output as necessary so that playback is ultra-smooth, something that other software-based media players often struggle with. Image quality is also of a very high standard and it's remarkably quick to load with high definition movies starting up within a few seconds.
So far so good then – easy to use, delightful UI, compatible with pretty much all video files you throw at it and great playback image reproduction. So, what about the negatives? Well…yes I suppose there are a few things but in all honesty they are minor.
One flaw that may bother people with legacy DVD collections is the inability to reproduce standard definition 1.33:1 content (720 x 576 pixels) in the correct 768 x 576 ratio on your TV. This results in an ever-so slightly squashed image which you can only fix by editing the original video file – unfortunately Zappiti isn't able to perform the necessary pixel stretching like your old DVD player did to correct the picture.
Another minor issue is the inability to edit data for multiple episodes of a TV series at the same time. You can only edit each episode individually which can be quite painful when adding TV shows that the database doesn't recognise 100%. I imagine that one will be rectified in a future firmware update though.
If you do have support needs along the way, Zappiti's team are very responsive, with email replies generally being received within 24 hours.
---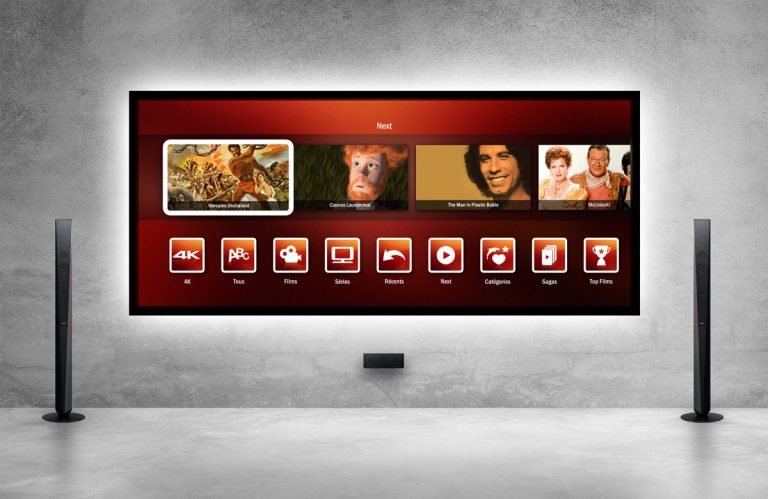 As you can probably tell, I've grown to love the Zappiti platform and I'm happy that I'm finally replacing my old Dune-HD player which has served me well over the years but never set the world alight with its legacy UI.
But with the prevalence of the modern streaming app together with seemingly unlimited access to web-based content, is there still a place for media players such as Zappiti? In my mind, yes there is. The fact of the matter is that movie content is quite limited in subscription-based streaming platforms. And buying or renting movies on pay-as-you go services like iTunes or Google Play can be quite expensive – certainly compared to buying discs where you can find a surprisingly large amount of movies on Amazon for between $5 and $10! Added to the fact that when you buy a digital movie you never actually own it, just the rights to watch it. Which Apple or Google could take away any time they feel like it – not ideal!
So while playing DVDs and Blu-rays at home is certainly becoming less common, physical media is still the best way of owning content with no compromise to picture or sound quality. What Zappiti does is make it as easy and convenient as Netflix to watch that content. And that's not a good thing, that's a great thing. Zappiti – je vous salue!
Technobabble by Mark Nettleton